A Few High Yielding REITs To Avoid: The Raised Nail Gets Hammered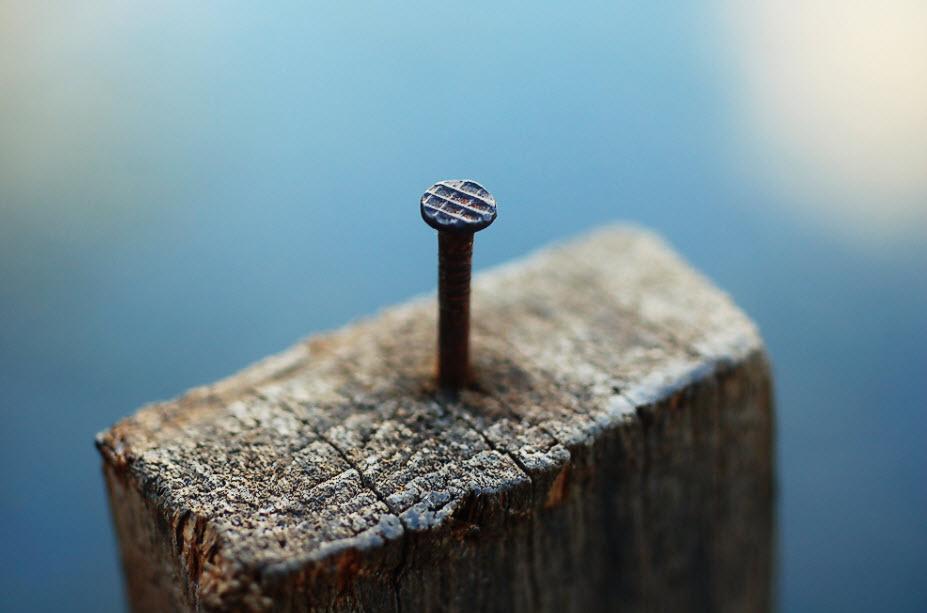 NoahBlacker
Brad Thomas wrote this article and it has appeared previously on Seeking Alpha.
Summary
One of the biggest lessons in my investing career came about as a result of my financial failures.
It was because of these misfortunes that I developed an extreme conservatism in all of my spending habits.
Ben Graham once remarked, "earnings are the principal factor driving stock prices".
In my book, TheTrump Factor Unlocking The Secrets Behind The Trump Empire, the first chapter is called "TheRaised Nail Gets Hammered". I explain that "there's really nothing wrong with being greedy, especially when there's an opportunity to create a competitive advantage".
I went on to explain that "greed can be a positive tool as long as it's tempered with discipline." I added that "it took me years to recognize the balance requited to become both a greedy and disciplined investor."
One of the biggest lessons in my investing career came about as a result of my financial failures. Having spent two decades as a real estate developer, I became obsessed with leverage and I never truly grasped the distinction between investment and speculation.
It was not until I lost millions of dollars that I established a serious concern for money, and it was because of these misfortunes that I developed an extreme conservatism in all of my spending habits.
A few days ago I was in Las Vegas (attending ReCon) and I decided to spend a few minutes at the Blackjack table. Years ago, when I was a high-flying developer, I would spend hours at the card table, waiting on the aces to come my way.
However, my trip to the blackjack table last week was short-lived, after losing around fifty-dollars in five minutes, I could no longer pretend to be the "happy-go-lucky" gambler that I was years ago. The legendary Wall Street writer, Frank J. Williams summed it up best (If You Must Speculate, Learn the Rules),
The quick profits are just froth. They arouse a fever in the blood and don't last. The worst thing that can happen to a new spectator is to make a lot of quick money on his first trade.
Whether you're a newbie investor or a retiree, it's never too late to be reminded that the real danger to your nest egg is in trying to market time stock trades. Just like my 5-minutes in Las Vegas last week, sometimes it's best to walk away from the table and recite the recipe for getting rich,
Find stocks with above-average appreciation potential and safe and growing dividends, and buy them at attractive prices.
A FewHigh Yielding REITs To Avoid
Tomorrow I plan to publish the June edition of my newsletter, and included in the monthly newsletter is a list of 40+ REITs that are screened for quality and value. One of the best ways to determine whether a stock is deemed to be of high-quality is to analyze the dividend growth record.
Over the years, I have learned that "all that glitters is not necessarily gold" and that's one of the reasons that I decided to pen the definition of the term "sucker yield" on Investopedia – you can't read it below:
"This chase for yield in the stock market leads to the same thing that all such chasing leads to – impulsively reacting to dividend quantity over dividend quality. A "sucker-yield" is based on quantifiable high yields, seemingly ridiculous, when the underlying security has a flawed or vulnerable business model. Companies that fall under the "sucker-yield" definition typically have unpredictable and unreliable earnings histories with unsafe dividend payouts."
In a Forbes article last year, I explained that
It's actually a common misconception that a high yield is a central element to the calculation of total returns , and the facts are clearly justified, a dividend yield that is considerably higher than other stocks could ultimately lead to a depressed share price.
It's amazing to see how investors continue to chase high yield, even though they are dangerously betting on the belief that the dividend is sustainable. In the Forbes article I went on to suggest that..
"...the allure for "sucker yield" stocks is seemingly hypnotic as these impulsively promising investments are quite tempting, and most of the time the "chase for yield" turns into a sucker bet that ultimately leads to principal loss and ultimately "fools' gold"."
I went on by explaining that "as a true measure of safety, it's critical that investors analyze the underlying safety of the dividend, the ability for the dividend to grow, and the overall merit of the stock."
Although several Seeking Alpha writers have BUY recommendations on these REITs below, I wanted to provide the reasons that I believe they should be avoided. First, let's take a look at the list:

As you can see, five (out of eight) of these REITs are considered "Retail" and the outsized yields can be attributed at a high level to the headwinds experienced in the volatile retail market. However, upon closer examination, these REITs are seeing a deterioration in their fundamentals.
Specifically, DDR Corp (DDR), Spirit Realty(SRC), Washington Prime (WPG), CBL Properties (CBL), and Wheeler REIT (WHLR) are experiencing declining earnings (or FFO) as a result of tenants that are struggling. Here's a snapshot of the FFO/share for these six REITs based on 2016, 2017 (est), and 2018 (est).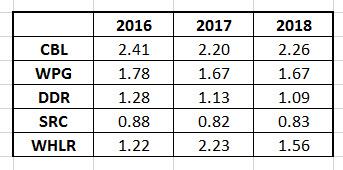 Now take a look at the same data (FFO/share) in percent: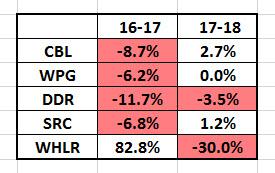 Keep in mind, WHLR has already cut its dividend and I recently wrote on the company HERE. The other four REITs (CBL, WPG, DDR, and SRC) are all experiencing FFO/share declines, making the dividend less safe.
While WPG is not in danger of a dividend cut (payout ratio is 60%), there is a likely chance that one of its largest tenants (Sears) will file bankruptcy and this could lead to further pressure on cash flow. As I explained in an article yesterday,
WPG has quite a few more "ugly ducklings," and …"grinding it out" is not much of a strategy…If Sears filed BK within the next 12 months, WPG will have its work cut out for them. Keep in mind that while WPG's dividend is safe (on the surface) a BK will squeeze profits (WPG will have to pay Sears share of taxes, insurance, and CAM) and also some of the Malls likely have co-tenancy clauses that could impact the dividend safety.
Although CBL's dividend is not in immediate danger (48% payout ratio), the company has substantial exposure with Sears and JC Penney. Similar to WPG, CBL could see a quick change of tide if Sears files within the next twelve months. The Tennessee-based REIT will not be able to redevelop the vacated Sears stores fast enough and I could see the REIT burning through cash to fund taxes, insurance, and maintenance expenses.
I have already covered the SRC story in great detail on Seeking Alpha. In a recent article I explained that "the reason that SRC is getting hammered today is because the company does not have the low cost of capital advantage, and thus the company is forced to acquire assets that are riskier in nature."
I believe that SRC is in more danger of a dividend cut (than the Mall REITs referenced) and the recently announced guidance pullback (from $.89-$.91 per share range to $0.80-$0.84 – a 9% pullback) was the the harbinger that prompted me to downgrade the company from a HOLD to a SELL.
I haven't covered DDR Corp (DDR) in a while, but I plan to do so in a few days. However, the primary issue I have with DDR issue is the continued earnings erosion and problems with several tenants:

Similar to WPG and CBL, DDR's dividend may appear safe today, but the company could easily experience a pendulum swing and be forced to cut the dividend to preserve cash.
The other two REITs on my "avoidance" list include BlueRock Residential (BRG) and GlobalNet Lease (GNL).
Both of these REITs have two things in common: (1) They are both externally-managed, and (2) They are both dangerous from a Payout perspective. You can find more article on GNL HERE.
In conclusion, the most important takeaway from this article is that the dependability of dividends is the primary reason to be investing in REITs.
Although the dividend yield itself is not the sole reason to invest in a REIT, it is a pretty good proxy for investment risk, and investors should always question the underlying strength of it (the dividend).
The payout ratio is a most powerful tool for getting a quick snapshot of a REIT's ability to maintain and grow the dividend. As I have explained above, make sure that you examine the payout ratio and sources of income to determine whether or not the dividend is sustainable.
Ben Graham once remarked, "earnings are the principal factor driving stock prices" and if it weren't for rising profits, there would be no way for the company to grow its dividend. As Josh Peters reminds us, "a ridiculous yield combined with an inherently vulnerable business model sends ominous signals of doom." In my words, "the raised nail gets hammered."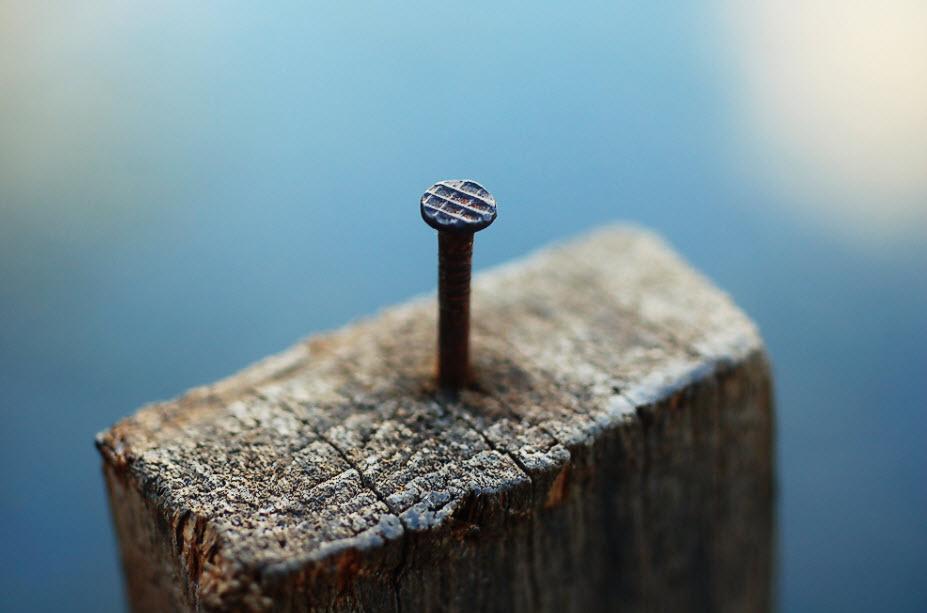 Photo Source
To get a first look at my upcoming article, "The Evolution of My Durable Income Portfolio," click here. Disclosure: I am on the Advisory Board of NY Residential REIT, and I am also a shareholder and publisher on theMaven.
*Author Note: Brad Thomas is a Wall Street writer, and that means he is not always right with his predictions or recommendations. That also applies to his grammar. Please excuse any typos, and be assured that he will do his best to correct any errors, if they are overlooked. Finally, this article is free, and the sole purpose for writing it is to assist with research, while also providing a forum for second-level thinking. If you have not followed him, please take five seconds and click his name above (top of the page).* Disclosure:** I am/we are long APTS, ARI, BRX, BXMT, CCI, CCP, CHCT, CLDT, CONE, CORR, CUBE, DLR, DOC, EXR, FPI, GMRE, GPT, HASI, HTA, IRM, JCAP, KIM, LADR, LTC, LXP, O, OHI, PEB, PEI, PK, QTS, ROIC, SKT, SNR, SPG, STAG, STOR, STWD, TCO, VER, VTR, WPC.
I wrote this article myself, and it expresses my own opinions. I am not receiving compensation for it (other than from Seeking Alpha). I have no business relationship with any company whose stock is mentioned in this article.
Editor's Note: This article covers one or more stocks trading at less than $1 per share and/or with less than a $100 million market cap. Please be aware of the risks associated with these stocks.