Adversity Is Bitter, But Its Uses May Be Sweet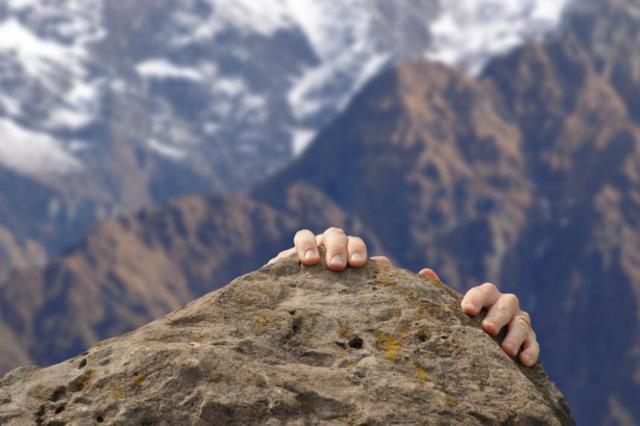 NoahBlacker
Brad Thomas wrote this article and it had previously appeared on Seeking Alpha.
Summary
In the current environment, I believe it pays to be a picky REIT shopper.
Today I'm going to provide you with a textbook example of a REIT that screams cheap, while the fundamentals cream quality.
"Investors should invest with companies that own the best retail real estate in the U.S. The best real estate wins in the end." Sandeep Mathrani, CEO of GGP
As you know, I am a value investor, but I am also a picky shopper.
This simply means that I like to own quality companies when they can be purchased at bargain prices. In an article last week, I explained it as follows,
…when I see companies that are growing earnings and dividends, it's a true sign that there are good things ahead.
The blue lights are flashing all over the Mall REIT sector, and in a recent Forbes article I wrote,
Although the dividend yield itself is not the sole reason to invest in a REIT, it is a pretty good proxy for investment risk, and investors should always question the underlying strength of it (the dividend).
In the current environment, I believe it pays to be a picky REIT shopper, and that means that investors should not just focus on dividend yield, but to take a more tactical focus on the granular fundamentals of the company.
By carefully identifying the REITs with the best potential to outperform, investors will benefit from the mis-pricing and total return performance of the prospective security. This involves some consideration of the company's competitive position, and the "economic moat" around the company; that is, a sustainable competitive advantage that helps preserve long-term pricing power and profitability.
Today I'm going to provide you with a textbook example of a REIT that screams cheap, while the fundamentals cream quality.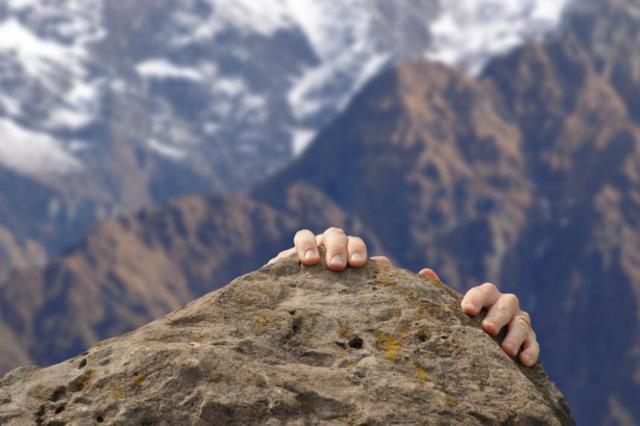 Photo Credit
Adversity Is Bitter…
Ben Graham once said
Adversity is bitter, but its uses may be sweet. Our loss was great, but in the end we could count great compensations.
In April 2009, General Growth filed for Chapter 11 bankruptcy protection, the largest real estate bankruptcy ever at that time. As one of the biggest real estate companies in the world, GGP was buckled by a combination of collapsing credit markets, high overall leverage and inflexible credit structures.
Despite this massive bankruptcy, GGP was able to successfully reorganize and maintain substantial value for its common stockholders.
The events leading up to and during the bankruptcy would have long-standing effects on the company, including a complete overhaul of top management and the division of the company's assets into two separate companies.
In a research paper prepared by The University of Chicago Booth School of Business, the students put together an in-depth analysis of the circumstances that forced GGP to seek bankruptcy protection and re-emerge as a leading mall-based REIT. As the authors wrote:
...one of the most important characteristics at GGP was its emphasis on consistently growing the company. This took a number of different forms: growing net operating income (or NOI) at existing locations, expanding through de novo developments, acquiring existing operations and maximizing the use of leverage.
By all appearances, GGP was focused on "empire building," and as the Chicago Booth students suggested:
…many people consider the $12.7 billion acquisition of the Rouse Company in 2004 as an inflection point. The company had to outbid several key rivals to complete the purchase, paying a premium to do so. As would ultimately prove imprudent, GGP provided only $500 million in equity to fund the acquisition, less than 4% of the total deal price.
In hindsight, it came down to bad timing as "GGP had almost doubled in size overnight, and issued de minimis equity to do so." The company's leverage ratio spiked from 54% to 71%. To add fuel to the fire, "GGP kept the growth engines going - all part of the "go go" days - as the company's thirst for growth and leverage was satiated by the lending community's loose underwriting standards prevalent in the mid-2000s.
Ultimately, precarious levels of leverage are what placed the company at the mercy of the credit markets in 2008.
Despite these last-ditch efforts to raise liquidity and stave off bankruptcy, GGP's board of directors voted to seek voluntary protection under Chapter 11 of the U.S. Bankruptcy Code on April 16, 2009.
As of the BK filing date, GGP reported assets of $29.6 billion, liabilities of $27.3 billion, and had $18.4 billion of debt maturing by the end of 2012. All in all, 388 GGP-affiliated debtor entities filed for protection in April 2009. This case would represent the single largest real estate bankruptcy case in U.S. history.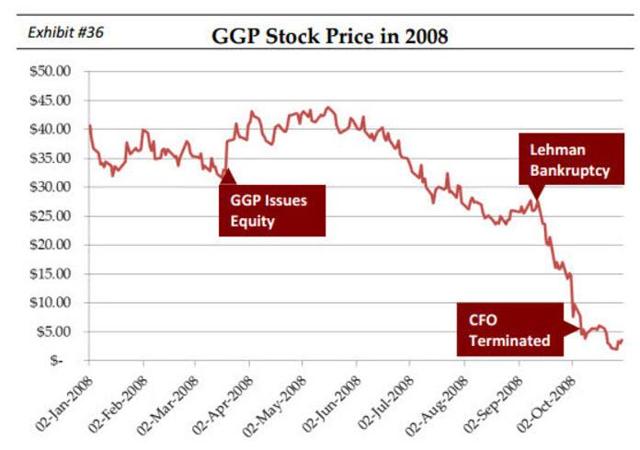 But Its Uses May Be Sweet
In the 18 months it took GGP to emerge from Chapter 11, the saga surrounding the control of GGP's assets would take many twists and turns. Simon Property Group (NYSE:SPG) started a 3-month bidding war in February 2010 against a team of investors led by Brookfield Asset Management.
Despite Simon's overtures, GGP ultimately entered into an agreement with Brookfield, Fairholme Capital and Pershing Square Capital Management to recapitalize the company and exit bankruptcy.
In 2010, GGP, Inc. (GGP) owned 238 properties, and today the company owns 127 properties in 40 states (120 million square feet). GGP owns 100 of the top 500 regional shopping centers in the U.S. As you can see below, GGP's top 10 malls generate average sales per square foot of $924 (representing 23% of the company's overall NOI).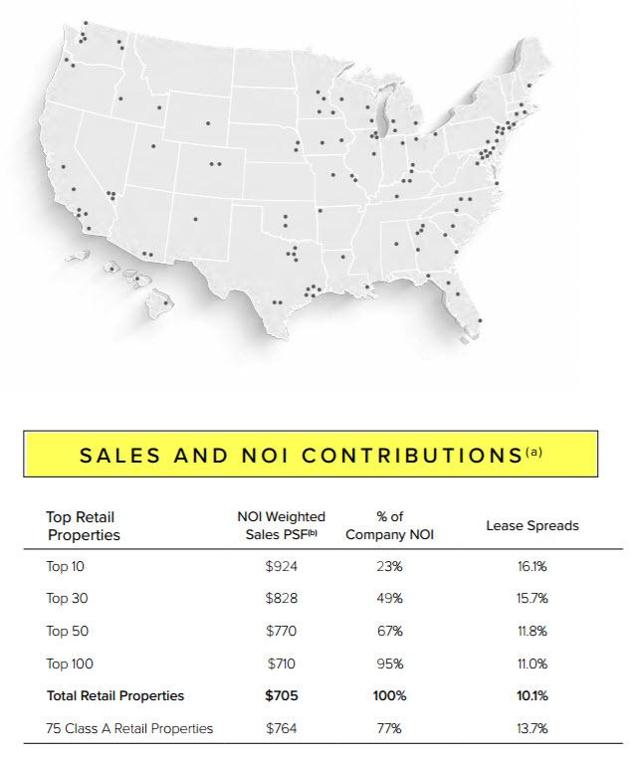 GGP outpaces U.S. retail growth nearly 2-to-1 with "A" centers driving the majority of growth. Here's a snapshot representing the Total U.S. Retail Real Estate GLA (1,227 total high-quality retail real estate):

As you can see, GGP owns 8.2% of all High Quality Retail Real Estate in the U.S. and GGP's top 100 malls account for 95% of NOI. The NOI weighted sales in the company's portfolio is $705 per square foot.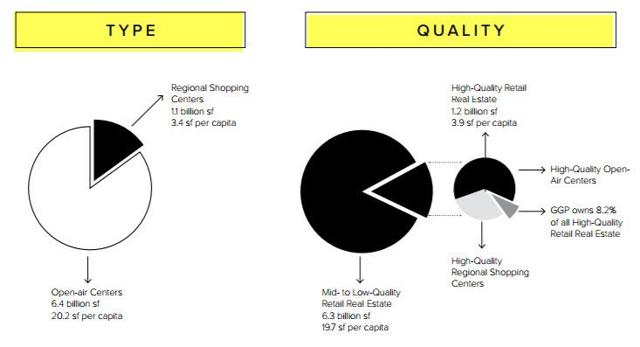 GGP is experiencing demand from grocery stores, cinemas, innovative entertainment venues, fitness center, and many other. As illustrated below, GGP's regional shopping centers exhibit diversity of tenants and locations.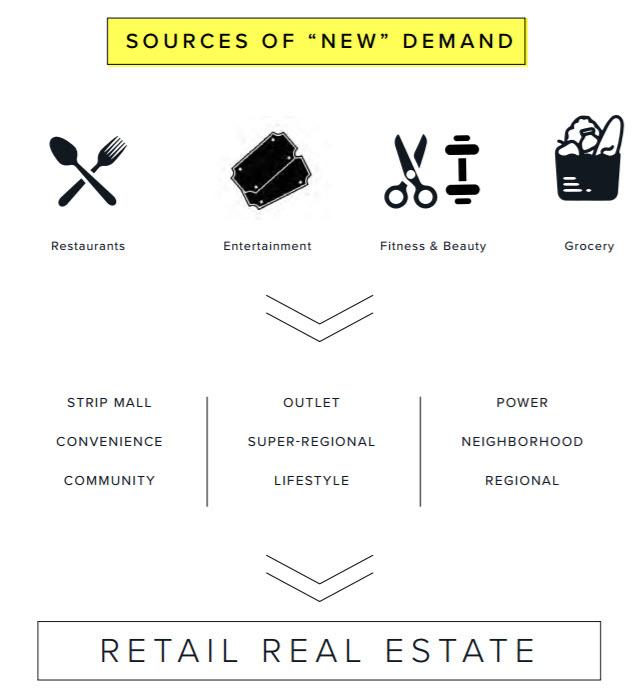 GGP's redevelopment of department store boxes is a key element of the company's long-term earnings growth, and the company views this as a compelling opportunity to generate incremental income and improve its centers. As Sandeep Lakhmi Mathrani, GGP's CEO explained on a recent earnings call,
As an owner of retail real estate, we must constantly evolve to attract tenants and customers.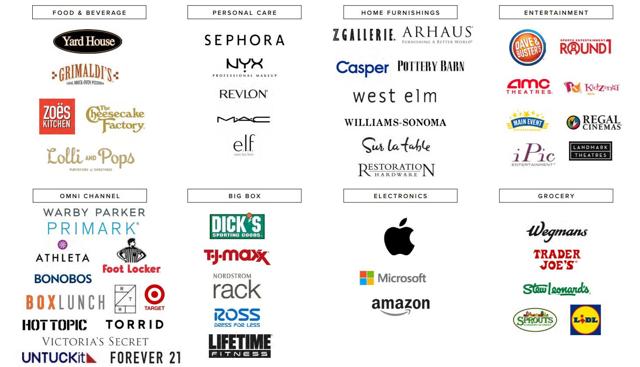 In an Investor Presentation, GGP explains that "Retailers are focused on three key factors will succeed":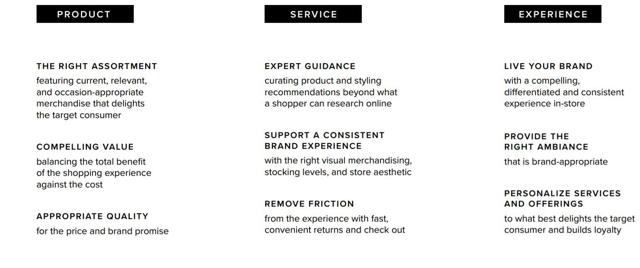 …starting with "the product"…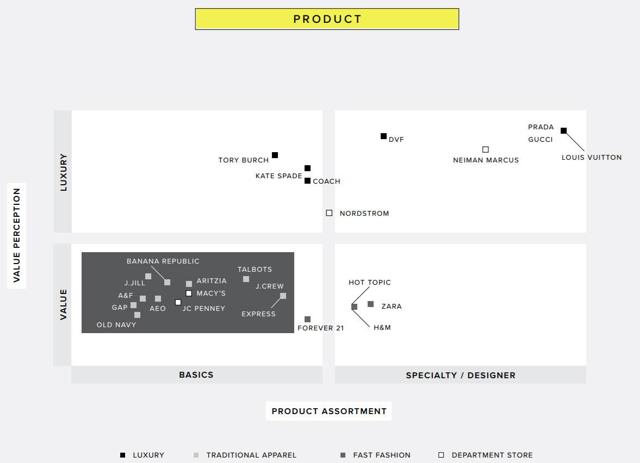 …beauty retailers are owning a distinct, relevant competitive position for their target consumer…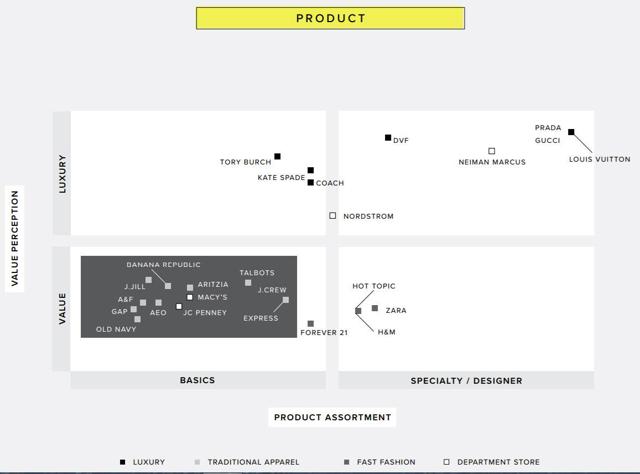 …now moving on to "service", to generate sales retailers need knowledgeable, skilled staff to meet consumer expectations…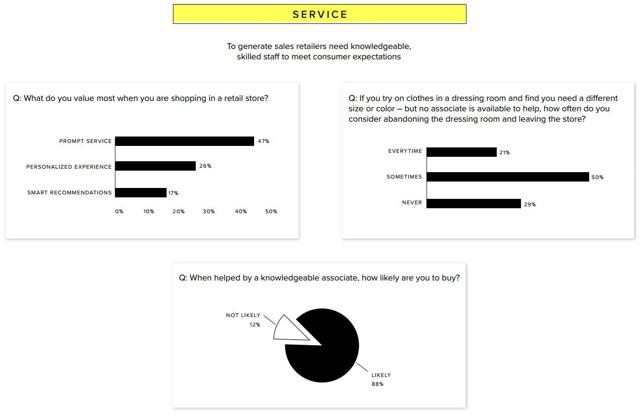 …constraining SG&A prohibits sufficient sales associates on the floor…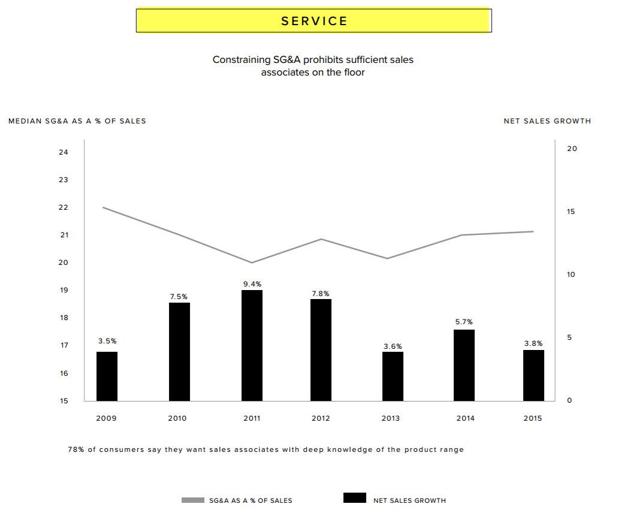 …in terms of "experience", physical stores allow retailers to differentiate their customer experience and build greater loyalty…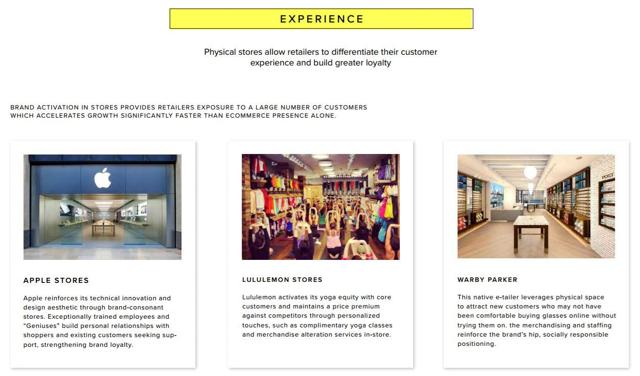 …physical stores allow retailers to differentiate their customer experience and build greater loyalty…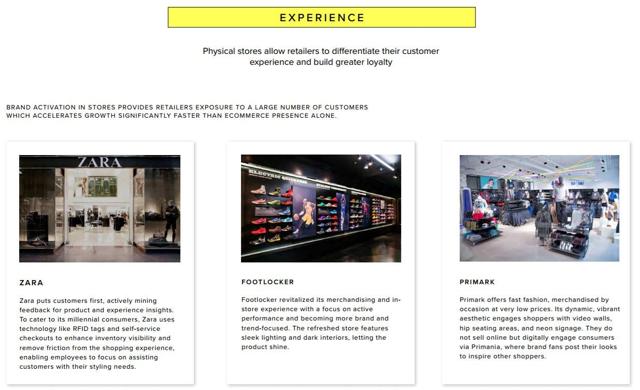 Fundamentals are Strong
GGP has over $2 billion in liquidity, with no 2017 maturities, and about $500 million of debt coming due next year (weighted towards the back half of the year).

Operating metrics remained strong given the portfolio's high quality. The portfolio was 95.9% leased at Q1-17 compared to 96.1% a year ago, the decrease primarily due to tenant bankruptcies during the quarter. The related store closures affected 1.2 million square feet within the portfolio (GGP has re-leased nearly 80% of the space as of Q1 earnings call).
GGP's EBITDA for Q1-17 was $544 million and FFO came in at $0.36 per share. As the company moves through the quarters, it expects same-store NOI to be around 3% to 4% (moving past the impact of bankruptcies).
GGP has accounted for all announced bankruptcies such as BCBG, Wet Seal, Vanity and Bebe. The bankruptcy impact is felt strongest in the second quarter and less than as the year progresses.
EBITDA is expected to trend towards 4% to 5% growth in the second half and the midpoint guidance range is at $1.58 FFO per share. GGP's board declared a dividend of $0.22 for the quarter, representing a 16% increase from the same quarter last year. Here's a snapshot of Mall REIT FFO/share stats:

Source: FAST Graphs
As you can see, GGP expects to grow FFO/share by around 2% in 2017 and the forecasts for 2017 and 2018 are for 6% and 5%.
Note: I own shares in SPG, SKT, TCO, and PEI.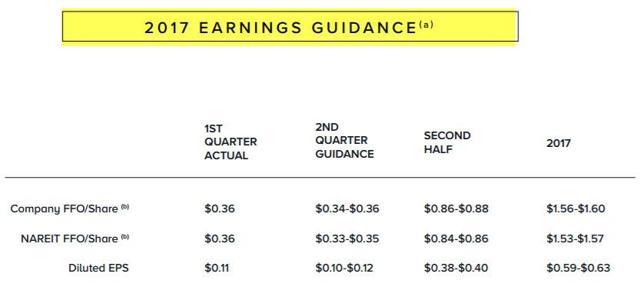 The Mall Myth
While media headlines create fear among the general public/investor universe…
"Nearly every major department store including Macy's Kohl's, Walmart and Sears, have collectively closed hundreds off stores over the last couple of years to stem losses from unprofitable stores and the rise of ecommerce… When an anchor store like Macy's or Sears closes, it often triggers a "downward spiral" in performance for shopping malls." — Business Insider
…the reality is that real estate savvy professionals/capital allocators distinguish between generic headlines and specific data…
"Department stores continue to make headlines and we continue to make great investments as we take advantage of their evolving business model. We have been and plan to continue being very proactive in terms of acquiring real estate from department stores in order to bring new and accretive uses to our centers." — Sandeep Mathrani — GGP, CEO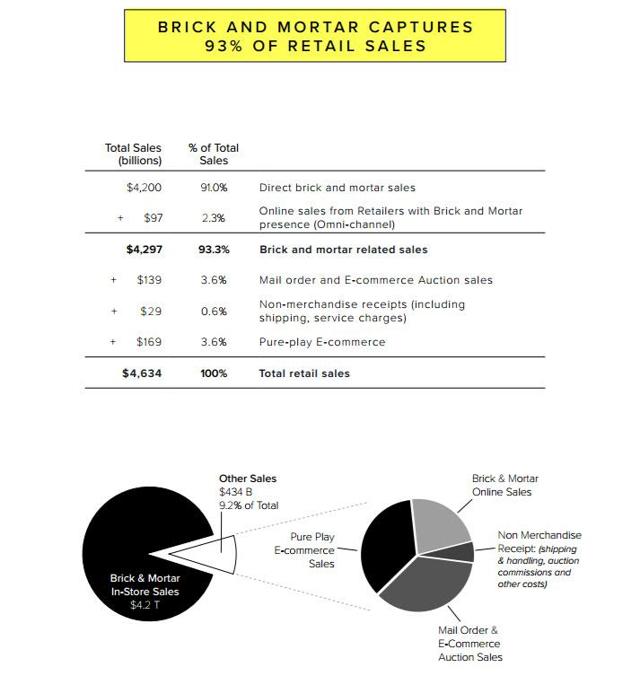 Media reports suggest that "Mature retailers (and tenants of big box/strip centers) continue to assess their physical footprints—reducing store counts and average store sizes to preserve profitability."
However, industry experts suggest…
"Higher productivity malls will likely be the recipient of most incremental demand for new space... retailers are likely willing to pay for the ancillary benefits that come with a physical location at the top malls." — Green Street Advisors, March 9, 2017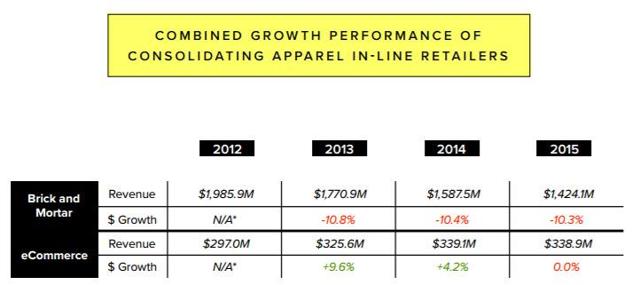 As Sandeep Mathrani, CEO of GGP, explains on the latest earnings call,
"Investors should invest with companies that own the best retail real estate in the U.S. The best real estate wins in the end."
Time to BUY?
Let's take a closer look at GGP's dividend yield (compared with the peer group):

GGP is clearly not a high-yielding REIT, and the P/FFO multiple is higher than SPG.

Here's how GGP has performed year-to-date:

GGP has performed well since the last recession (and massive dividend cut):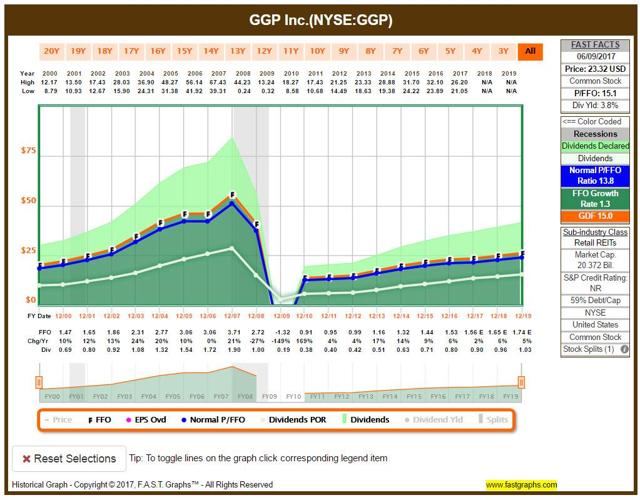 It's clear that GGP has learned a huge lesson since 2009 and the current management team has done an excellent job at constructing a sustainable mousetrap for growing its dividend. As a value investor, I am seeking to own invest in quality assets at a discount. GGP represents one of the REITs on my BUY list but I believe there are better opportunities at this time.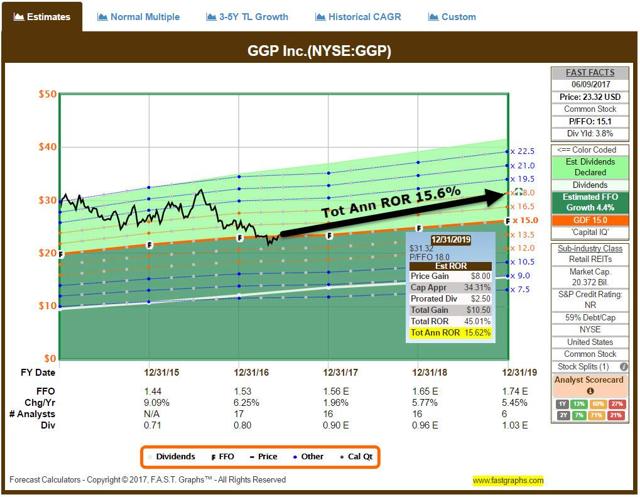 To get a first look at my upcoming article, "The Evolution of My Durable Income Portfolio," click here. Disclosure: I am on the Advisory Board of NY Residential REIT, and I am also a shareholder and publisher on the Maven.
Other REITs mentioned: (CBL), (SPG), (SKT), (MAC), (TCO), (PEI), (WPG), and (SRG).
*Author Note: Brad Thomas is a Wall Street writer, and that means heis not always right with his predictions or recommendations. That also applies to his grammar. Please excuse any typos, and be assured that he will do his best to correct any errors, if they are overlooked. Finally, this article is free, and the sole purpose for writing it is to assist with research, while also providing a forum for second-level thinking. If you have not followed him, please take five seconds and click his name above (top of the page).* Disclosure:** I am/we are long APTS, ARI, BRX, BXMT, CCI, CCP, CHCT, CLDT, CONE, CORR, CUBE, DLR, DOC, EXR, FPI, GMRE, GPT, HASI, HTA, IRM, JCAP, KIM, LADR, LTC, LXP, NXRT, O, OHI, PEB, PEI, PK, QTS, ROIC, SKT, SNR, SPG, STAG, STOR, STWD, TCO, VER, WP.
I wrote this article myself, and it expresses my own opinions. I am not receiving compensation for it (other than from Seeking Alpha). I have no business relationship with any company whose stock is mentioned in this article.