Fool Me Once, Shame On You... Fool Me Twice, Shame On Me
NoahBlacker
Brad Thomas wrote this article and it has appeared previously on Seeking Alpha.
Summary
Wheeler has once again reduced their guidance – 20 days after the last reduction.
The REIT has cut the dividend yet again.
You get what you pay for and quality matters.
I'm sure that you've heard the phrase, "fool me once; shame on you; fool me twice, shame on me."
That's exactly how I felt when heard today that Wheeler Real Estate (WHLR) had cut its dividend, again. You mightrecall that back in January I wrote a note on Wheeler REIT where I stated:

Investors should factor in the risks of owning multiple Bi-Lo stores and whether or not the returns justify the risks.
Since then, Bi-Lo has vacated two properties owned by Wheeler that the company is in the process of replacing. I also stated:
Let me be clear, WHLR is not a screaming BUY. Although I am recommending this stock now, I am not suggesting that everyone should jump on the train. Remember, the company cut its dividend less than a year ago and the risks are substantial.
For a higher risk investor, WHLR appears to be an attractive opportunity. The company should have ample AFFO (guided $.21/sh) to cover its dividend ($.21/sh). If the company continues to perform in a more disciplined manner (as we have seen over the last few quarters) we believe that there could be strong upside for share price appreciation and total returns. But YOU must decide for yourself - "is the thrill of victory, worth the agony of defeat?
In hindsight, I should have stayed the course outlined in my Novembernote, where I stated:
The Bottom Line: Back in January, Dane Bowler wrote, "Wheeler REIT Is Going To Zero". He's not far off the mark, and I don't want you to be like the guy who once owned the dark Blockbuster Video store I developed. At some point, the music will stop and I want to make sure that you are sitting down.
As a reminder, Wheeler Real Estate Investment Trust, Inc. is a REIT focused on acquiring and managing retail properties with a primary focus on grocery-anchored centers. Wheeler's portfolio contains retail properties in secondary and tertiary markets with an emphasis on grocery-anchored retail centers.
Today, the chickens came home to roost for Wheeler.
The REIT declared their second quarter 2017 cash dividend rate of $0.34 per share. The annualized Common Stock dividend will be adjusted to $1.44 from $1.68. The dividend is also being changed from a monthly pay to a quarterly pay cycle (as announced earlier). Commenting on the cut, Jon Wheeler stated:
The Board of Directors has adjusted the dividend to a level we believe should provide the Company with sufficient liquidity and flexibility going forward. While the Board of Directors believes that the adjusted dividend will enable the Company to retain internally generated equity capital, the Board is also committed to growing the Company's capital base and decreasing leverage as a percentage of total capital as potential opportunities are identified. The Wheeler Board and management team remain committed to creating and increasing value for our shareholders, and we believe that this conservative framework will allow for long term value to our stockholders.
The REIT also reaffirmed its second quarter AFFO guidance of $0.40-$0.42 per share and adjusting its 2017 AFFO guidance to $1.48-$1.55 per share to reflect continued stability in cash flows from in-place leases, more conservative levels of income from new leasing and third party fee income, a proactive debt refinancing strategy, and a stable capital base. The dividend reduction will preserve more than $2 million in capital for 2017.
Recall that on the first quarter's earning call, Wheeler stated:
For the full year 2017, we are lowering our AFFO guidance to a range of $1.64 to $1.68 from our previous range of $1.68 to $1.73 to account for the higher cost in the first quarter and to allow for bit more conservatives on our leasing and fee assumptions that I just mentioned.
In the space of twenty days, the REIT has lowered its full year guidance again. Ultimately, if management at Wheeler doesn't have a handle on their business, how can an investor have a handle on their business.
In hindsight, I saw the turn-around and opportunity before it was established and ignored my own warnings and feelings about the REIT and its management. A few months ago I had a conversation with the management team in which they swanked of the payout ratio and the safer dividend coverage. The CEO, Jon Wheeler, explained on the Q4-16 conference call,
In January of this year we communicated to the market that we felt, we would cover our dividend with AFFO by the end of 2016. You patiently waited if we did not release the details of the plan other than our cost containment initiative.
We've implemented and are now here in the third quarter of 2016 and can confidentially project that we will cover our dividends with AFFO on a pro forma basis by year-end. I'm very highly invested in this company personally and 100% aligned with our shareholders.
The moral of the story is that quality (portfolio, management and balance sheet) will lead to better and more consistent returns and that straying from the quality focus will ultimately cost an investor money. The pressure on the retail sector specifically lends itself to the "up in quality" trade, where investments should be made in only the highest quality REITs.
I am removing Wheeler from my REIT research as I believe the management team lacks the experience to operate in the public sector. In my opinion, Wheeler should have never gone public and the latest dividend cut signals to me that there is no price that I would be willing to pay for this REIT.
I caution investors of a similar story unfolding with Spirit Realty (SRC). Before hitting the BUY button, always ask yourself, "is the thrill of victory, worth the agony of defeat?"
See my recent article on SRC HERE
Before investing in a company that is likely to cut its dividend, simply ask yourself, "are you prepared for the volatility and the potential for substantial loss or principal?"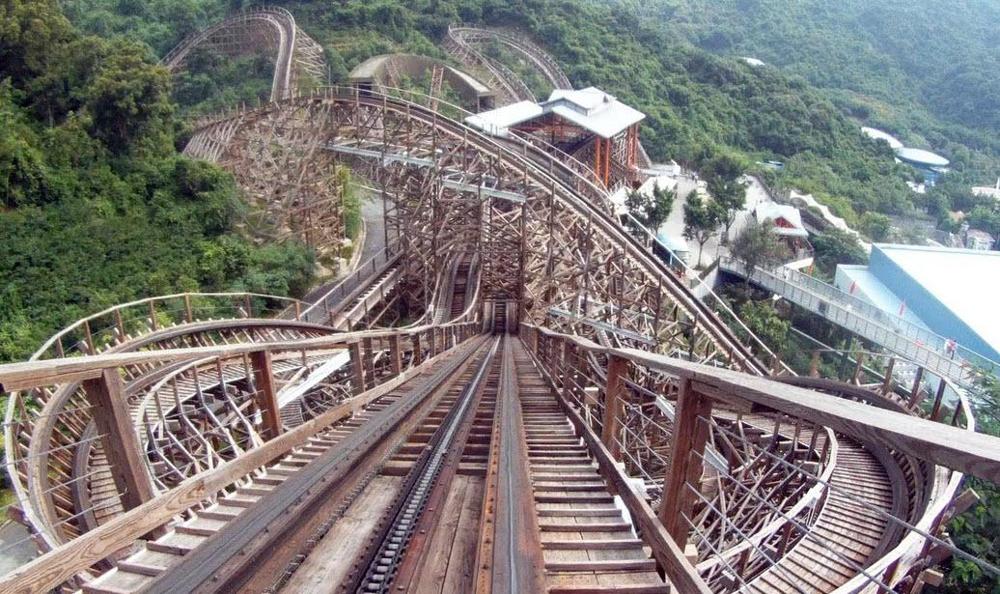 …or do you prefer this experience?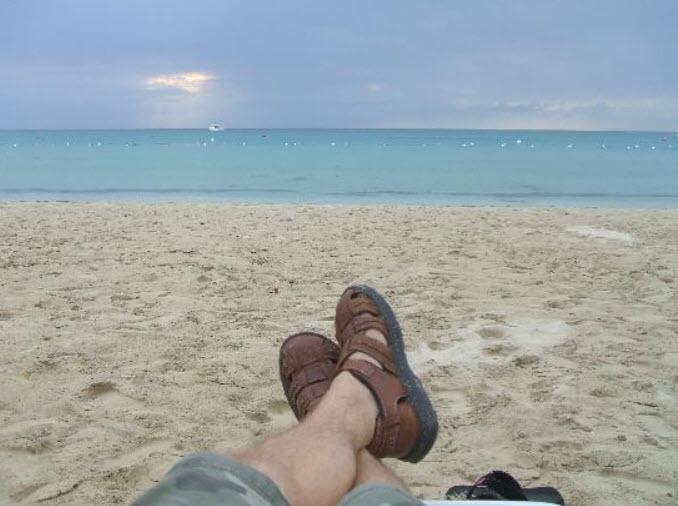 Now you get the picture…of a SWAN called Realty Income (O)....
It Started As One Taco Bell And Turned Into A SWAN
Note: I will be attending ReConmost of the day, and I will not be able to respond to emails until late in the day.
Rubicon contributed to this article.
Disclosure: I am on the Advisory Board of NY Residential REIT, and I am also a shareholder and publisher on theMaven.
To get a first look at my upcoming article, "The Evolution of My Durable Income Portfolio," click here. I also include all of my Rhino REIT Ratings in my marketplace product, REIT Beat.
Author Note: Brad Thomas is a Wall Street writer, and that means he is not always right with his predictions or recommendations. That also applies to his grammar. Please excuse any typos, and be assured that he will do his best to correct any errors if they are overlooked.
Finally, this article is free, and the sole purpose for writing it is to assist with research, while also providing a forum for second-level thinking. If you have not followed him, please take five seconds and click his name above (top of the page).
Disclosure: I am/we are long APTS, ARI, BRX, BXMT, CCI, CCP, CHCT, CLDT, CONE, CORR, CUBE, DLR, DOC, EXR, FPI, GMRE, GPT, HASI, HTA, IRM, KIM, LADR, LTC, LXP, O, OHI, PEB, PK, QTS, ROIC, SKT, SNR, SPG, STAG, STOR, STWD, TCO, VTR, WPC.
I wrote this article myself, and it expresses my own opinions. I am not receiving compensation for it (other than from Seeking Alpha). I have no business relationship with any company whose stock is mentioned in this article.
Editor's Note: This article covers one or more stocks trading at less than $1 per share and/or with less than a $100 million market cap. Please be aware of the risks associated with these stocks.