Waiting For The Shoe To Drop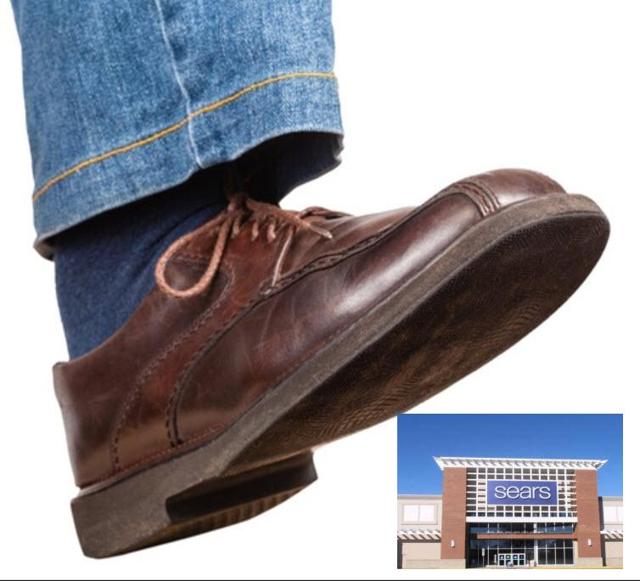 NoahBlacker
Brad Thomas wrote this article and it appeared previously on Seeking Alpha.
Summary
"Retailer negativity has exploded," Conor Flynn, CEO of Kimco Realty.
"Negative media is relentless," Stephen D. Lebovitz, CEO of CBL Properties.
"If you follow popular media, Amazon will be the only surviving retailer," Steve Tanger, CEO of Tanger Factory Outlet.
I just finished up REITWeek 2017 in New York City, and I decided that I would write an article to summarize my collective feelings surrounding the conference and the REIT market in general.
First off, based on attendance numbers, REITWeek was a success, there were over 3,000 in attendance, and most all of the investor presentation rooms were filled with people. A few rooms were standing room only, notably Taubman Centers (NYSE:TCO) andTanger Factory Outlet Centers (NYSE:SKT).
I have attended numerous REITWeek conferences over the years, and it seemed that the latest conference had the most investor participation. I was also glad to see my co-author and I sell over 50 signed books of The Intelligent REIT Investor (message me if you would like an autographed copy).
It was great to see many of my friends there, and it was especially good to have my daughter, Lauren Thomas, participating as a rising retail rock star reporter at CNBC. What a terrific time to be writing on the retail industry; here's a few headline quotes from the conference:
"There will be a massive wave of retail bankruptcies." - Gordon DuGan, CEO of Gramercy Property Trust (NYSE:GPT)
"If you follow popular media, Amazon (NASDAQ:AMZN) will be the only surviving retailer." - Steve Tanger, CEO of Tanger FactoryOutlet Centers
"Retailer negativity has exploded." - Conor Flynn, CEO of Kimco Realty (NYSE:KIM)
"The U.S. is over-retailed. The Amazon effect is real." - Mark DeCesaris, CEO of W.P. Carey (NYSE:WPC)
"Negative media is relentless." - Stephen D. Lebovitz, CEO of CBL Properties (NYSE:CBL)
"The battle is who can do brick & mortar better". - Sandeep Mathrani, CEO of GGP, Inc. (NYSE:GGP)
"Many retailers peddle the same product." - Joseph F. Coradino, CEO or PREIT (NYSE:PEI)
After listening to over 15 presentations in two days, I became almost disoriented. Who do you believe? The media? The Industrial REITs (that own buildings leased to Amazon)? Or the Retail REITs?
In fact, as I reflect on my two days at REITWeek (in which Retail REITs were the "talk of the town") and after soaking up the valuable intel from the various management teams, I have reached one simple conclusion, and you can find out by reading my article or simply scrolling down to the bottom of it.
Focus on Quality
As you know, quality has become the big focus for me in the Retail REIT sector. In January, I opted to move out of the lower-quality names to focus almost exclusively on the blue-chip REITs such as Simon Property Group (NYSE:SPG), Taubman Centers, Tanger Factory Outlet Centers, Kimco Realty and Brixmor (NYSE:BRX).
While the yields are enticing for many of the lower-quality REITs, my decision to focus on the higher-quality names is based on the argument that "the cream always rises to the top".
I don't know about you, but I like investing in growth stocks (not just REITs), and when I see companies that are growing earnings and dividends, it's a true sign that there are good things ahead. Take a look at these mall REITs below, based on FFO/share data:

As you can see, I have BUY recommendations on SPG, SKT, TCO, PEI, MAC and GGP. I have HOLD or SELL ratings on CBL, WPG, and SRG.
Now let's review the Shopping Center REITs, based on FFO/share data: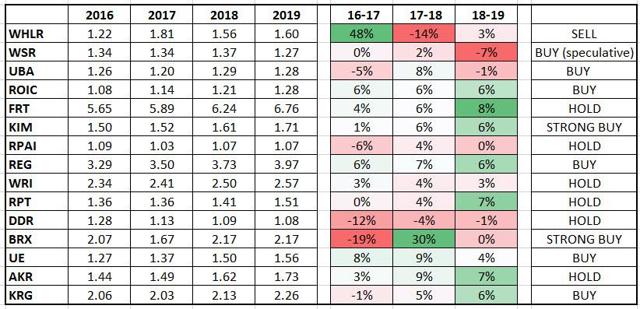 As you see, I have BUY Ratings on WSR, UBA, ROIC, REG, UE, and KRG, and IhaveSTRONGBUYRatingsonKIM and BRX. Note: My BUY recommendation for WSR is value-based as I do not consider the quality the same as the others whatsoever. I have HOLD or SELL recommendations for WHLR, WRI, RPT, DDR, and AKR.
I believe that we are beginning to see a bifurcation in quality within the Retail REIT sector and that can easily be viewed by inspecting the P/FFO multiples and/or dividend yields for these REITs.
While the dividend yields may be attractive for REITs such as WPG, CBL, WHLR, and DDR, it's important for investors to consider the reasons for focusing on quality (even if the payout ratios are attractive).
Is the retail sector experiencing secular or cyclical shifts?
Perhaps it's both, but I attribute the pullback to the biggest gorilla in the room, and it's not Amazon!
When Will Sears File Bankruptcy?
As I said, it's great having a daughter who covers retail and does all of the heavy lifting.
Recently, Lauren Thomas wrote this article, Sears just surprised Wall Street with a narrower-than-expected loss; shares jump 25%, and she explained:
Sears (NASDAQ:SHLD) inked a deal to extend a portion of a $500 million secured loan facility and annuitize $515 million of its pension obligations. The retailer said it's now targeting a reduction in its outstanding debt and pension obligations of $1.5 billion this fiscal year… Cash injections from Lampert's hedge fund, ESL Investments, and his heavy ownership of Sears' unsecured debt helped convince some investors that the company would avoid filing Chapter 11 this year.
There is little doubt that Sears will "eventually" file bankruptcy, and based upon the latest news, the likelihood for bankruptcy will be after the holidays. As (Lauren) Thomas suggests, "they (Sears) are doubling down on defensive measures - such as reducing shipments and asking for better payment terms - to protect against the risk of nonpayment as Sears warns about its finances."
It's clear that the REIT market is already pricing in a Sears bankruptcy that will leave many Mall REITs scrambling for cover. The Mall REITs with the most Sears exposure include PEI, CBL, WPG, and of course SRG.
Earlier this week, I listened to the CBL presentation (at REITWeek) and I heard Lebovitz say that "our balance sheet is stronger than ever". He was referring to the company's $850 million line of credit and $225 million of free cash flow.
I asked him about the co-tenancy requirements that are included in many of the mall leases and he said that most of the agreements require two anchors to vacate, so even if Sears did file, the in-line tenants would not be impacted.
However, should Sears file, CBL (and similar landlords) would be forced to pay additional expenses (such as taxes, insurance, and maintenance) that would eat into cash flow.
Nonetheless, I consider CBL's dividend safe, and that's one of the reasons that I decided to upgrade from a SELL to a HOLD.
Why not a BUY?
Lebovitz also made an interesting point, and one that made me ponder the entire retail REIT sector. He said that most retail bankruptcies occur in the first quarter of the year and that he was not expecting to see many more in 2017.
Then I thought to myself, why would I want to own shares in CBL now (even though the dividend is safe) when the "next shoe to drop" is likely in Q1-18. Of course, when I say shoe, I am referring to Sears.
It's clear that the Mall REITs have priced in the potential for bankruptcy, but the overhang is likely to linger until the poop hits the fan. Trouble is still brewing, and whether it's a secular or a cyclical shift, I don't think it's prudent to place any bets on CBL, WPG, or SRG until there is more clarity.
My take: There is clearly a secular shift when it comes to technology and Amazon has truly disrupted the land of brick and mortar. At some point (Q1-18?), Amazon will be declared a winner (over Sears), but that does not mean that all retailers will go away. In fact, I would argue that most retailers have adapted to the changes and are successfully thriving in both retail, outlet, and online channels.
My best advice, always invest in quality since the "cream rises to the top" and don't forget "there is one big shoe left to drop."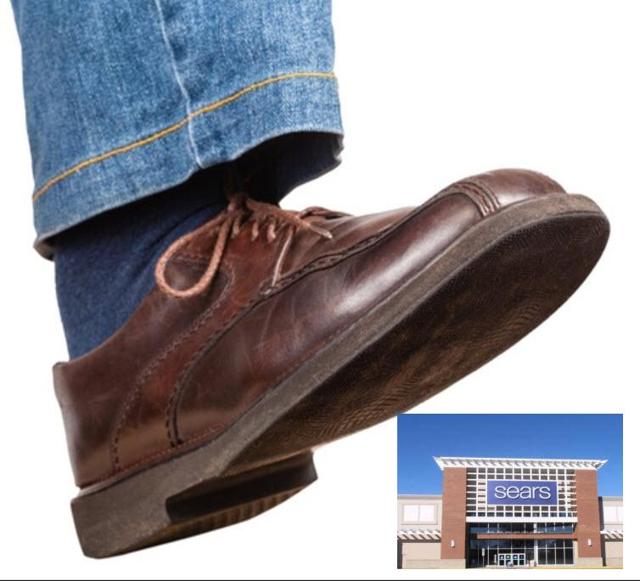 Latest articles on SPG (here), SKT (here), TCO (here), KIM (here), BRX (here), WPG (here), PEI (here), ROIC (here), FRT (here).
To get a first look at my upcoming article, "The Evolution of My Durable Income Portfolio," click here. Disclosure: I am on the Advisory Board of NY Residential REIT, and I am also a shareholder and publisher on the Maven.
*Author Note: Brad Thomas is a Wall Street writer, and that means he is not always right with his predictions or recommendations. That also applies to his grammar. Please excuse any typos, and be assured that he will do his best to correct any errors, if they are overlooked. Finally, this article is free, and the sole purpose for writing it is to assist with research, while alsoproviding a forum for second-level thinking. If you have not followed him, please take five seconds and click his name above (top of the page).* Disclosure:** I am/we are long APTS, ARI, BRX, BXMT, CCI, CCP, CHCT, CLDT, CONE, CORR, CUBE, DLR, DOC, EXR, FPI, GMRE, GPT, HASI, HTA, IRM, JCAP, KIM, LADR, LTC, LXP, NXRT, O, OHI, PEB, PEI, PK, QTS, ROIC, SKT, SNR, SPG, STAG, STOR, STWD, TCO, VER, WPC.
I wrote this article myself, and it expresses my own opinions. I am not receiving compensation for it (other than from Seeking Alpha). I have no business relationship with any company whose stock is mentioned in this article.